I don't know about you, but I grew out of the "matchy matchy" furniture sets a long time ago. Now, I'm all about building a design around unique, but complementary pieces. What's even more fun is finding vintage, or inexpensive pieces that you can transform into a thing of beauty.
Feast your eyes on these beauties. The creativity and skill that these DIYers possess is truly a gift.
Where do I even start with this dresser? It has writing on it. (Love it.) It has a vintage fan and camera on top of it as well. (More than love it.) Oh, and it's referencing NYC. (Big love!)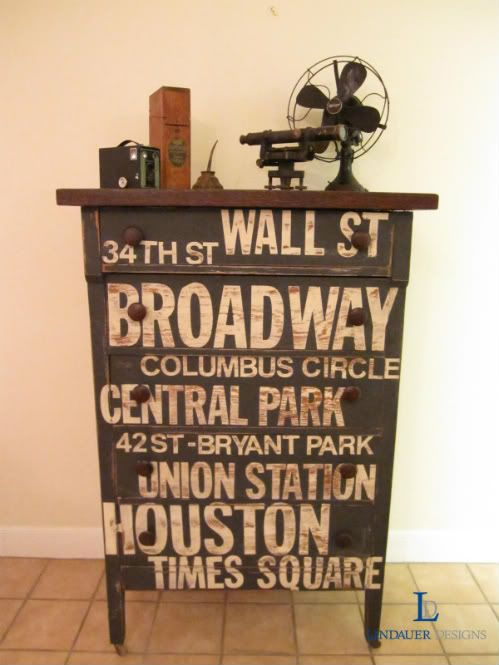 Now, if I've got you all excited about giving your own furniture a makeover, you should make one last stop at O'verlays.
---
---