If you're old enough, you'll remember the local library and its large, wooden card catalogue. I must have very strong, and fond associations, with my childhood bibliotheque, because I'm totally enamored with card catalogues. I am on the hunt for the perfect one to store my jewellery and other assorted trinkets.
How would you use a card catalogue cabinet in your home?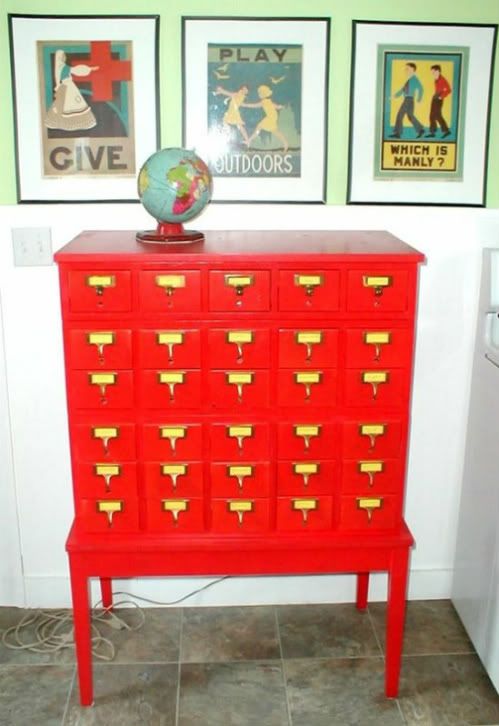 Red Card Catalogue
Does anyone else shop at Kiehl's? Whenever I go in, I obsess over their amazing apothecary cabinet!!
---
---