I tried my hand at furniture refinishing first when I was in my teens. There were definitely some questionable results. Read: I faux marbleized our family's kitchen table...in PEACH. God bless my mother for being so supportive.
Nowadays, my projects aren't quite as "flashy." Usually a quick coat of black or white paint, and I'm done. Check out some of my recent DIY's.
My husband needed a small, low stand for his stereo system. I didn't want something as bland as an MDF cube, so I hit the Goodwill stores. Et voila, I discovered this 1970s beauty for just $10.
Before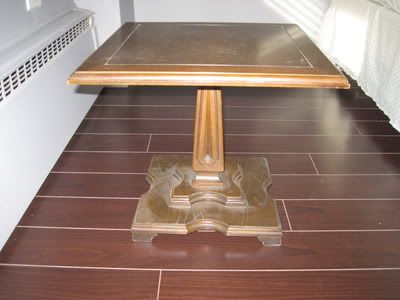 After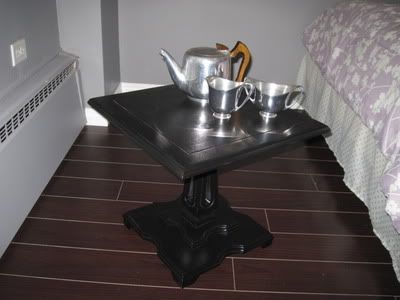 I saw this piano bench ($12) and knew that it would make a great "catch all" table in my entry way.

Before

After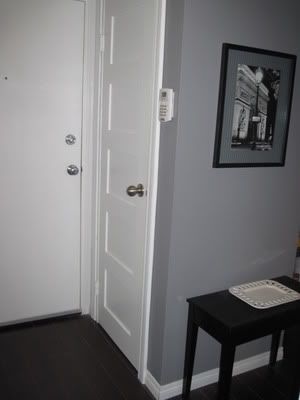 We swapped out our large bookcases/entertainment unit in favour of a simple credenza. I found this solid wood darling for just $25 online. I added the hardware for an additional $25.

Before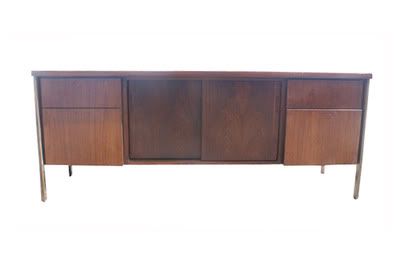 After


We like to have snacks while watching TV, but we don't have a coffee table or end tables to place our dishes on. I found this beat up breakfast tray for just $2.

Before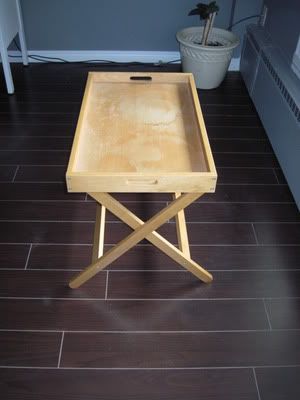 After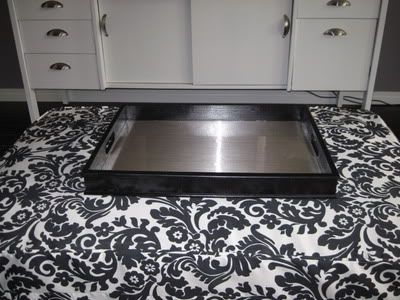 I LOVE leopard print, but after 8 years, I needed a change. (I had also changed quite a few other elements in my condo, and the sofa/ottoman needed to play catch up.) I found this damask fabric at a local design shop, and then brought it to a seamstress to have it made into slip covers. I'm thrilled with the results.


Before

After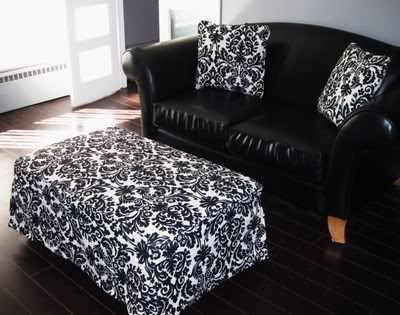 ---
---