These rooms are all so different, and yet all appeal to me on different levels.
Retro Eclectic

I love the mid-Century modern furniture used in this livingroom. The designer also successfully combined different elements (glass, wood, metal) and used asymmetry to keep it informal.




Art Deco Inspired

This purple pad is luxe to the max! The purples, lilacs and silvers work divinely with the 30's inspired theme. All of the finishes are soft, glossy and shiny which impart a feeling of wealth and glamour.




Soothing & Sophisticated

Blues are known to soothe, and this baby blue is no exception. The room is light, bright, and relaxing at the same time. The symmetrical placement of the furniture lends a semi-formal feel to this classic livingroom.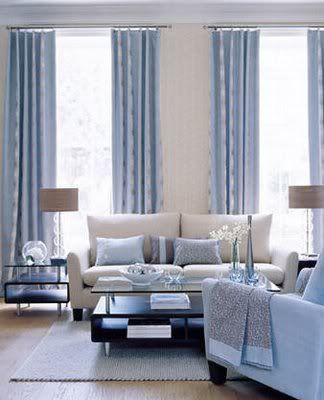 ---
---