Rooms perfect for a princess, a siren and a queen!

For a Princess
This bedroom is soothing and simple. The calm palette of icy blues, snow white and silver is perfect for a classic chamber. I'm also a huge fan of upholstered headboards. And, like most rooms that I love, it has great symmetry.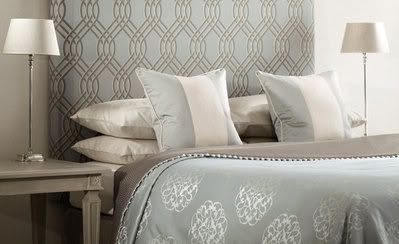 For a Siren
This room reminds me of a 30's movies siren. What don't I love? The decor elements are so luxurious! The mirrored end tables, crystal lamps, velvet upholstered bed, exquisite wallpaper, shag area rug and the mohair pillow. WOW!




For a Queen
This room is for a person who lives there life out loud. No shrinking violets allowed here. This room is fabulosity at its best! The fuschia panelled wall, the over-sized gold accents and the oversized damask pillows.






---
---